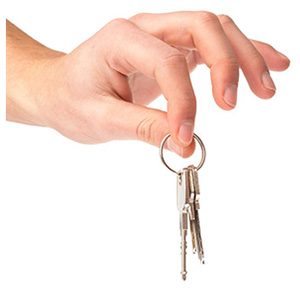 We are licensed locksmiths in Motherwell with the quickest response time in the area. You can count on our reputable services if you need someone to install new, affordable locks in your home, or to upgrade your current office locks to better ones that are more secure. Through our customer-friendly staff and technicians who provide fast-rate services, you can always depend on us to always deliver. With our mobile 24 hour services and strategic central location, we always get to where you need us at no time.
Our approved locksmith service is committed to ensuring all the issues you have with your locks are promptly addressed. We're available 24 hours a day, 7 days a week, even on short notice. From emergency locksmith services to security checks, our team of experienced technicians is always on hand to quickly respond to your distress call. With our reliable services, you no longer have to worry about being locked inside your vehicle or home for long.
We also offer a number of other solutions such as auto locksmith services and burglar repairs among other services. In all our engagements, our team always conducts itself with utmost professionalism, ensuring high-quality, yet affordable services. All our Motherwell locksmiths are knowledgeable and experienced and will work fast and efficiently on whatever lock-related problem you might have.
For a price quote on our services, please don't hesitate to call us on 087 550 3176 today!
Our locksmith team operates throughout:
Motherwell Nu • Amsterdamhoek • Bluewater Bay • Coega • Zwide • Soweto on Sea • New Kwadwesi